How to install Android 4.0 Ice Cream Sandwich on PC [Tricks]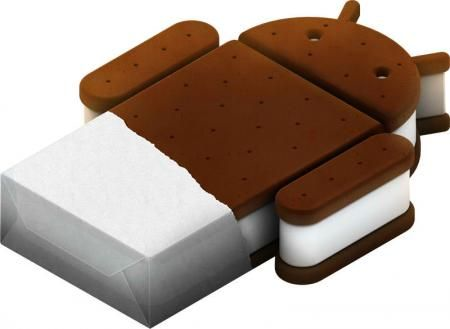 Things We Need
Android 4.0 SDK Platform (Follow The Tutorial)
ARM EABI v7a System Image (Follow The Tutorial)
A Working Internet Connection
Windows (XP, Vista (32-Bit/64-Bit), Seven (32-Bit/64-Bit) or Windows 8) or Mac OS X (10.5.8 or later) or Linux.
Getting Ready
So 1st download and install the Java Development Kit (JDK) and then move to Android developer site to download Android SDK (both link provided already). Then install the SDK too. Then run the "SDK Manager.exe" from the installation directory.
Then the SDK Manager will start and load a list of all available packages (SDK Platform, System Image, Documentation, Samples APIs etc.). We are going to try Android 4.0 so we need only tools under "Android 4.0 (API 14) folder. Select the whole folder and then click on "Install xx packages" from the bottom-right side.
Now you will get a pop up regarding whether you accept to install those packages or not. You will also get description of all selected packages. Click on "Accept All" and then "Install".
Note that if you don't want to waste bandwidth, then select at least "SDK Platform" and "ARM EABI v7a System Image " from the Android 4.0 (API 14) folder.
It will now start downloading those packages. Seat tight and wait for the process to finish. This step may take sometime depending on you Internet speed.
Troubleshooting:
It looks to take a lots of time to download ARM EABI v7a System Image and even after trying sometimes, I failed to download it from there. So if you face the same problem, then close the "Android SDK Manage" window and then
download ARM EABI v7a System Image manually
using your browser/download manager and then copy the downloaded .zip file to the Temp folder under "Android SDK" installation directory. The default path is
"C:\Program Files\Android\android-sdk\temp
". After this, run the SDK Manager again and then select the "ARM EABI v7a System Image" under Android 4.0 (API 14) folder and then click Install. This time it will not download the package and it will be installed directly from temp.
Setting Up
Run the AVD Manager from "Tools > Manage AVDs" from the Android SDK Manager to set up next.
Alternately you can directly run AVD Manager from the Android SDK's installation directory.
Now click on "New" to create a new AVD for Android 4.0 Ice Cream Sandwich.
On the name field, enter a name to call this AVD. I am inputting here "Ice-Cream_Sandwich".
Now from the target menu, select "Android 4.0 – API Level 14". This will determine our AVD's platform.
Now lets make a dedicated disk space for SD Card of this AVD. I will be using 1 GB space for this so I am inputting 1024 on the field (as the size is in Megabyte format).
Leave everything else as default. So the final configuration will look like this.
Review everything and then click on "Create AVD". After sometimes you will see a notification saying the "Result of creating AVD '………'". Hit ok. We are now ready to try Android 4.0.
Troubleshooting:
If you get the error massage with "Error: Unable to find a 'userdata.img' file for ABI armeabi to copy into AVD folder." like the following :-
then you surly have missed to download and install "ARM EABI v7a System Image". We have already said how to do it. Please don't ignore that step otherwise you will not be able to run Android 4.0.
Now you will see your newly created AVD name on the list (here's mine – Ice-Cream_Sandwich). Highlight this and then click on "Start".
Now hit launch from the popup.
Now AVD Manager will start to load up your AVD. Some command box will appear, just ignore them – they will be closed automatically. After sometimes the boot screen will switch to an Android boot animation. Then you Android Virtual Drive will load up. This might take 5-10 minutes to run Android for the first time.
Now you are all set to fly with Android 4.0. A few screenshots:
If you yet have any problem or anything to ask, please leave a message here.
Download Java Development Kit
................................................................................
Enjoy...
And feel free to comment...